Ballade
for Solo Piano
2022 | for Allegra Chapman | 10 minutes
---
Sonata
for Solo Violin and Viola
2020 | Commissioned by the Ryuji Ueno Foundation for Luosha Fang | solo violin doubling viola | 14 minutes
---
An Illusory Image
for Viola, Cello, and Piano
2014 | Commissioned by the Phonochrome Collective and Guerrilla Composers Guild | 4 minutes
An Illusory Image was commissioned by the Phonochrome Collective and the Guerrilla Composers Guild and first performed at the San Francisco Center for New Music in June 2014.
---
Love Redux
Scene for Mezzo-soprano, Tenor, and Piano
2012 | libretto by Hannah Moscovitch | 4 minutes 30 seconds
Love Redux is an opera scene about Helen of Troy and Paris with a modern twist. It was written at Tapestry Opera's Composer-Librettist Laboratory in Toronto and premiered at Tapestry Briefs, a staged showcase of opera shorts.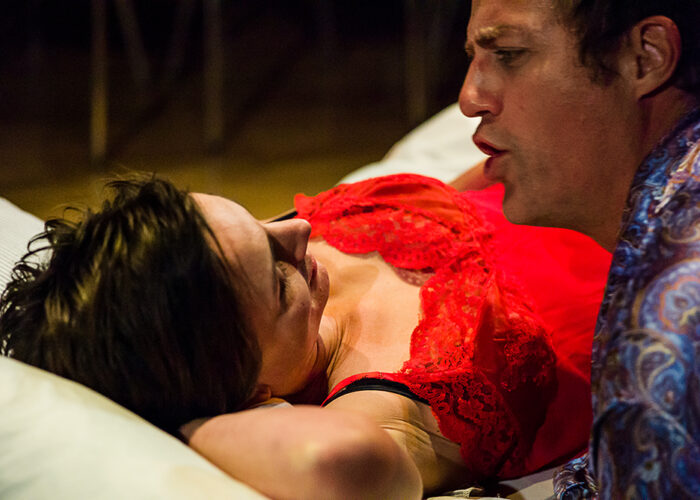 One of the best episodes was Moscovitch and Pesetsky's Love Redux, a look at Helen of Troy and Paris some time into their relationship, when her ardour doesn't quite match his.

—Now Magazine
---
In Just–
for Medium Voice, Marimba (or Piano), and Cello
2010 | text by E.E. Cummings | Commissioned by WordSong | 2 minutes 35 seconds